Twentieth Anniversary of Argonne V18
Friday, 27 March 2015.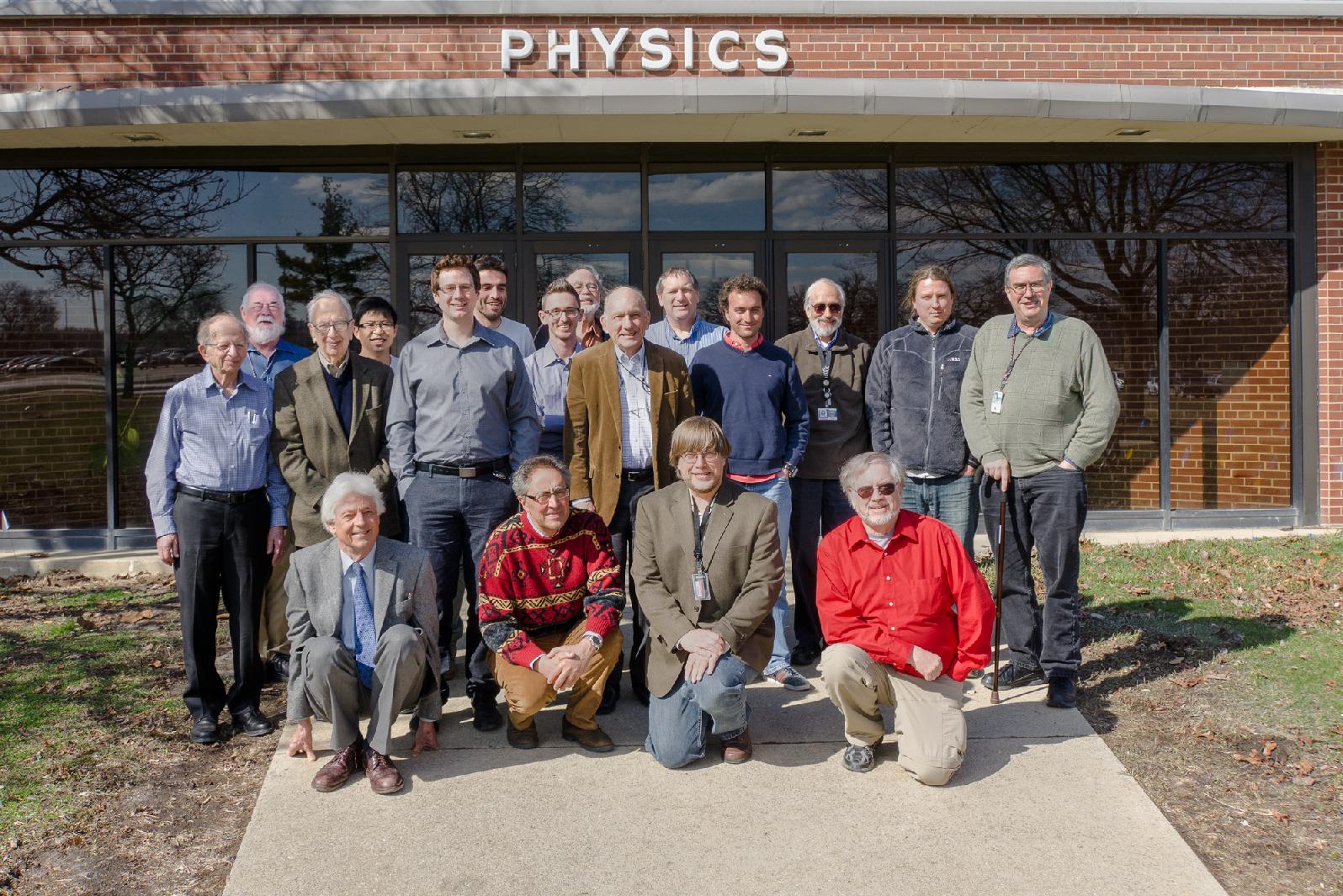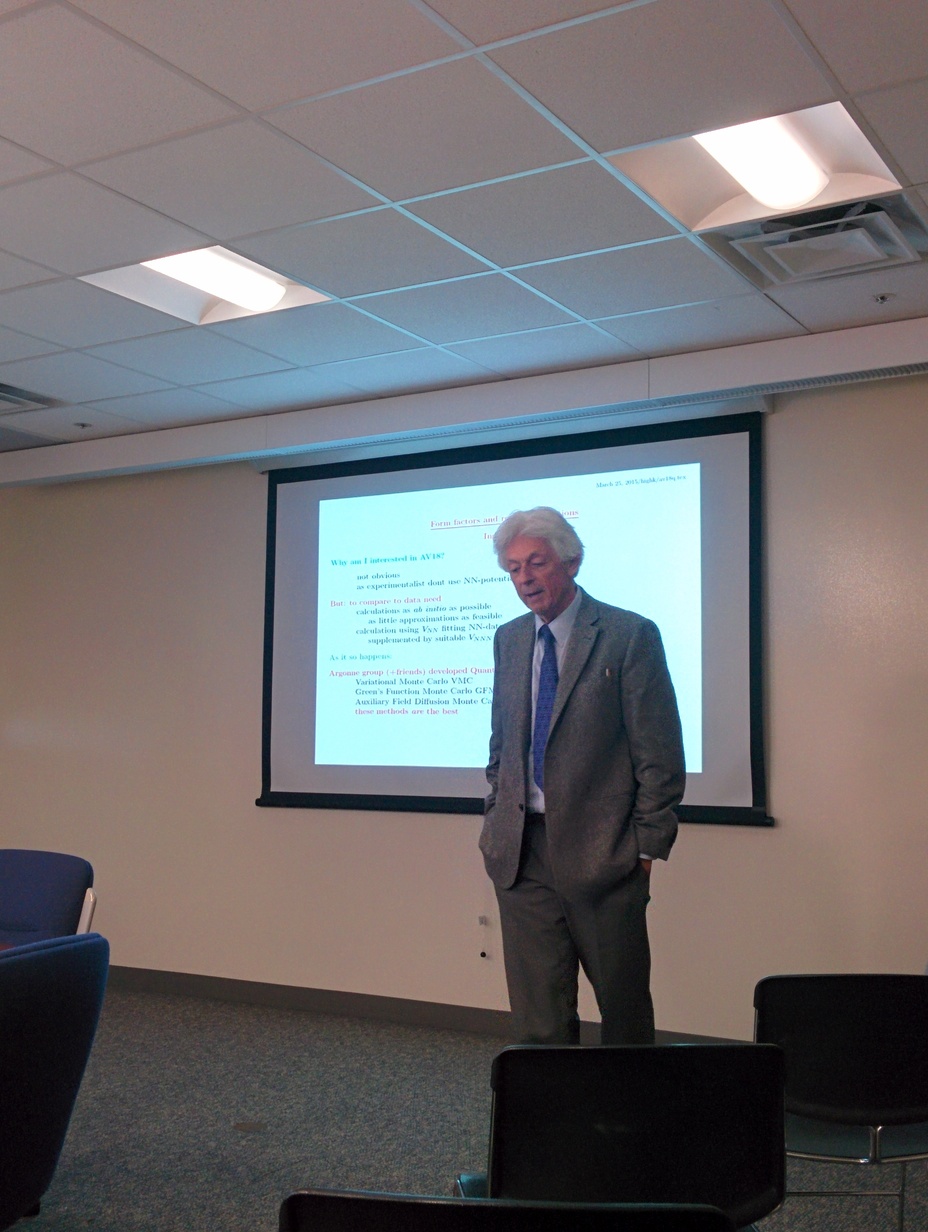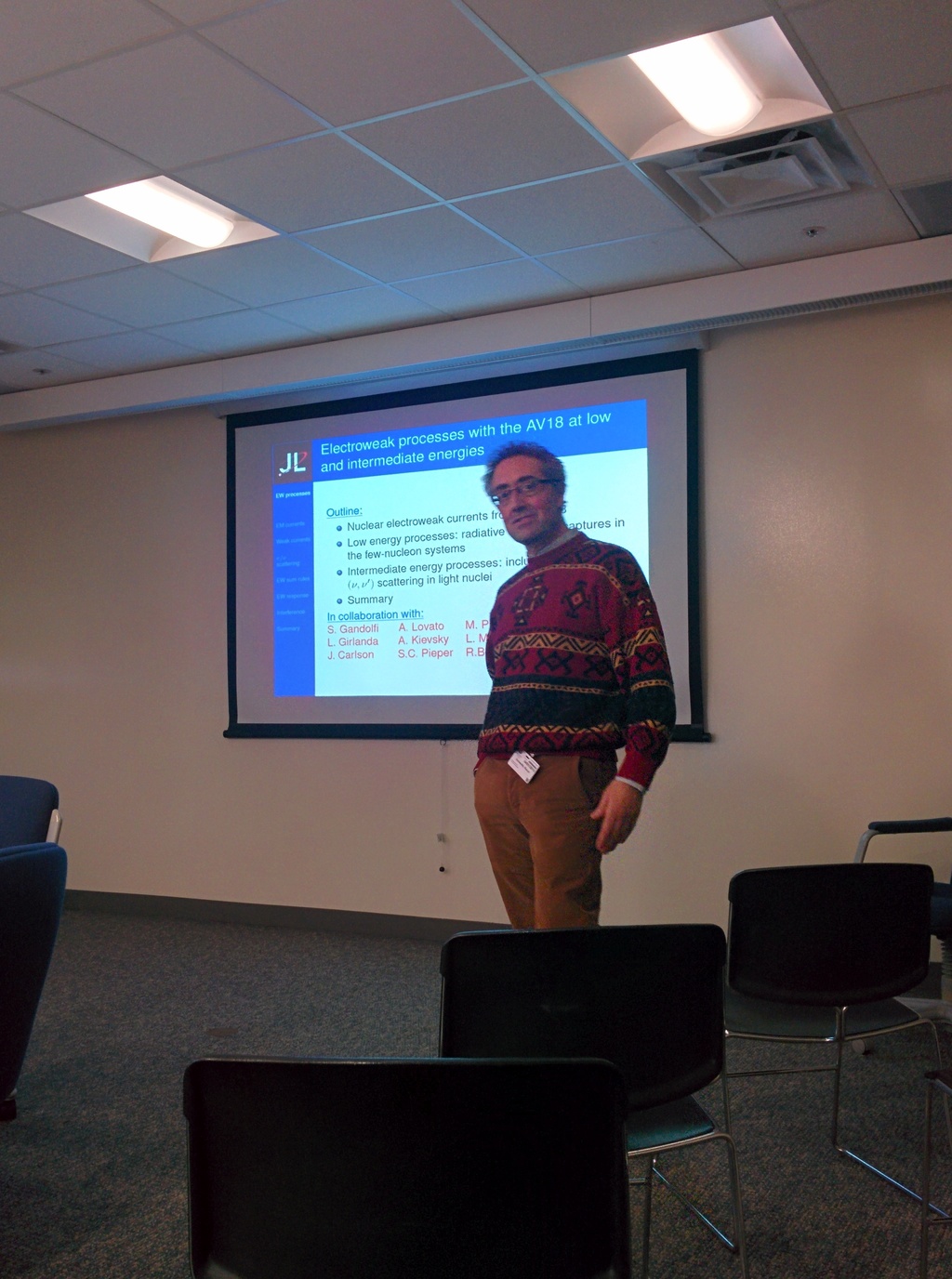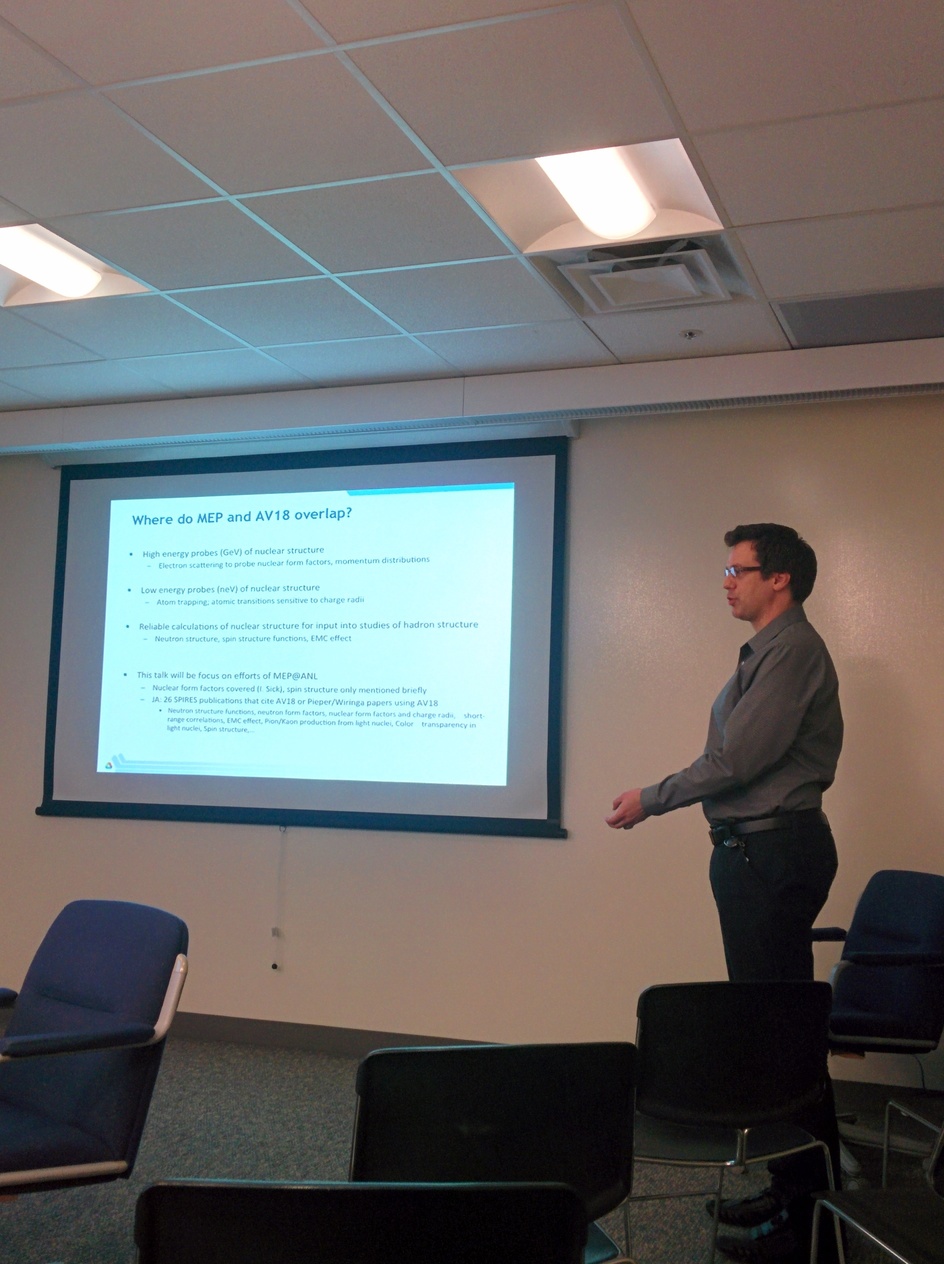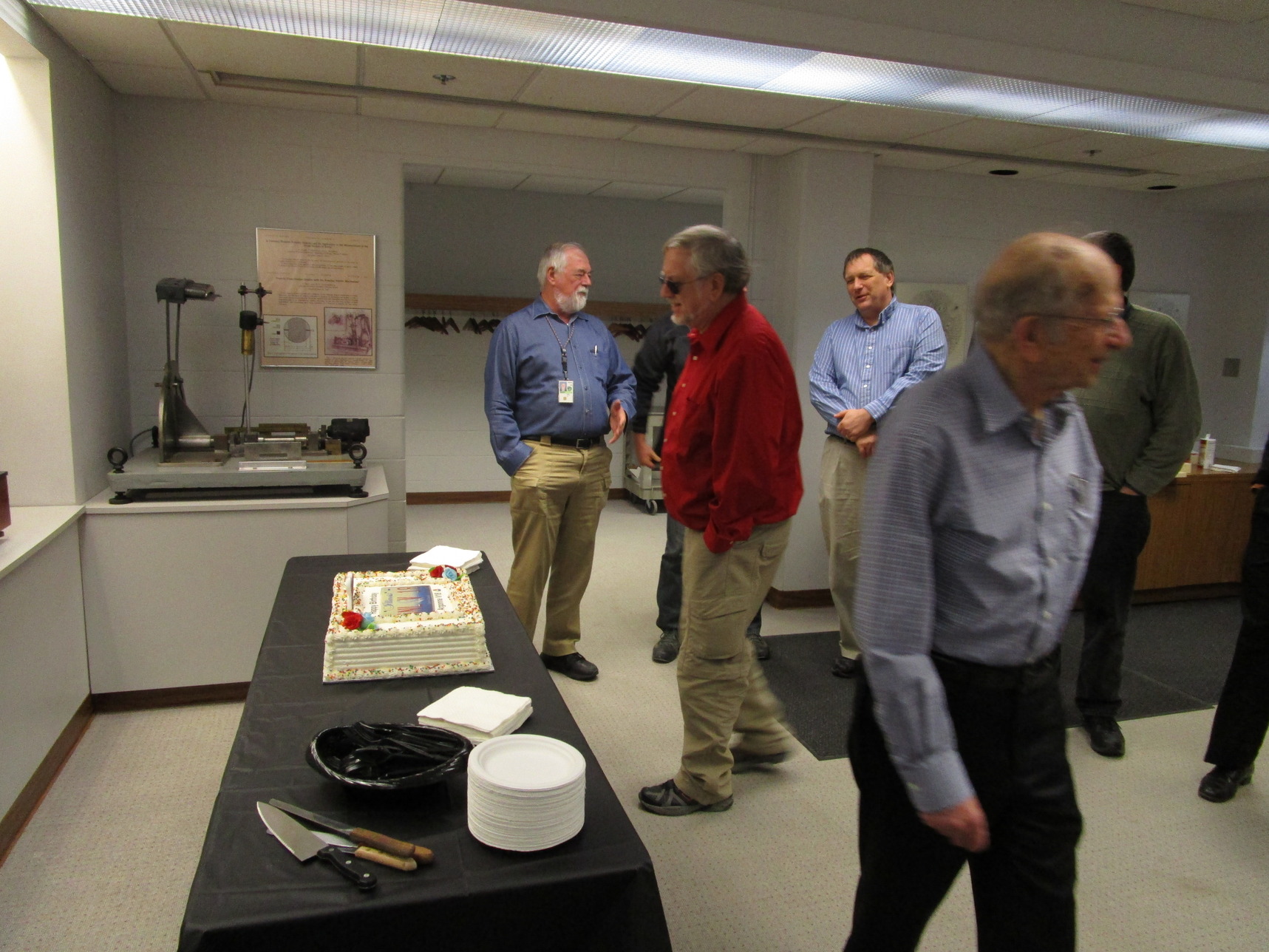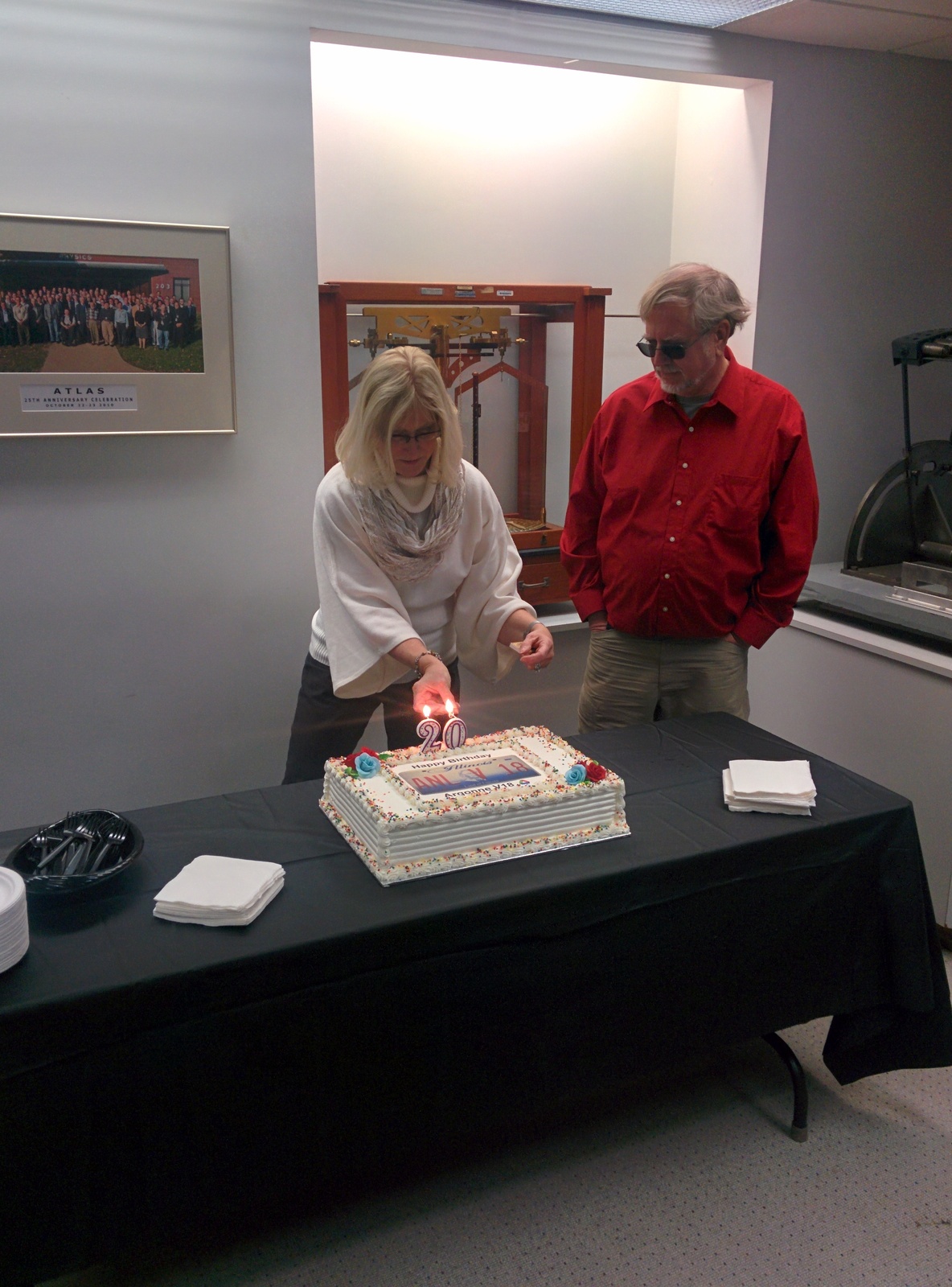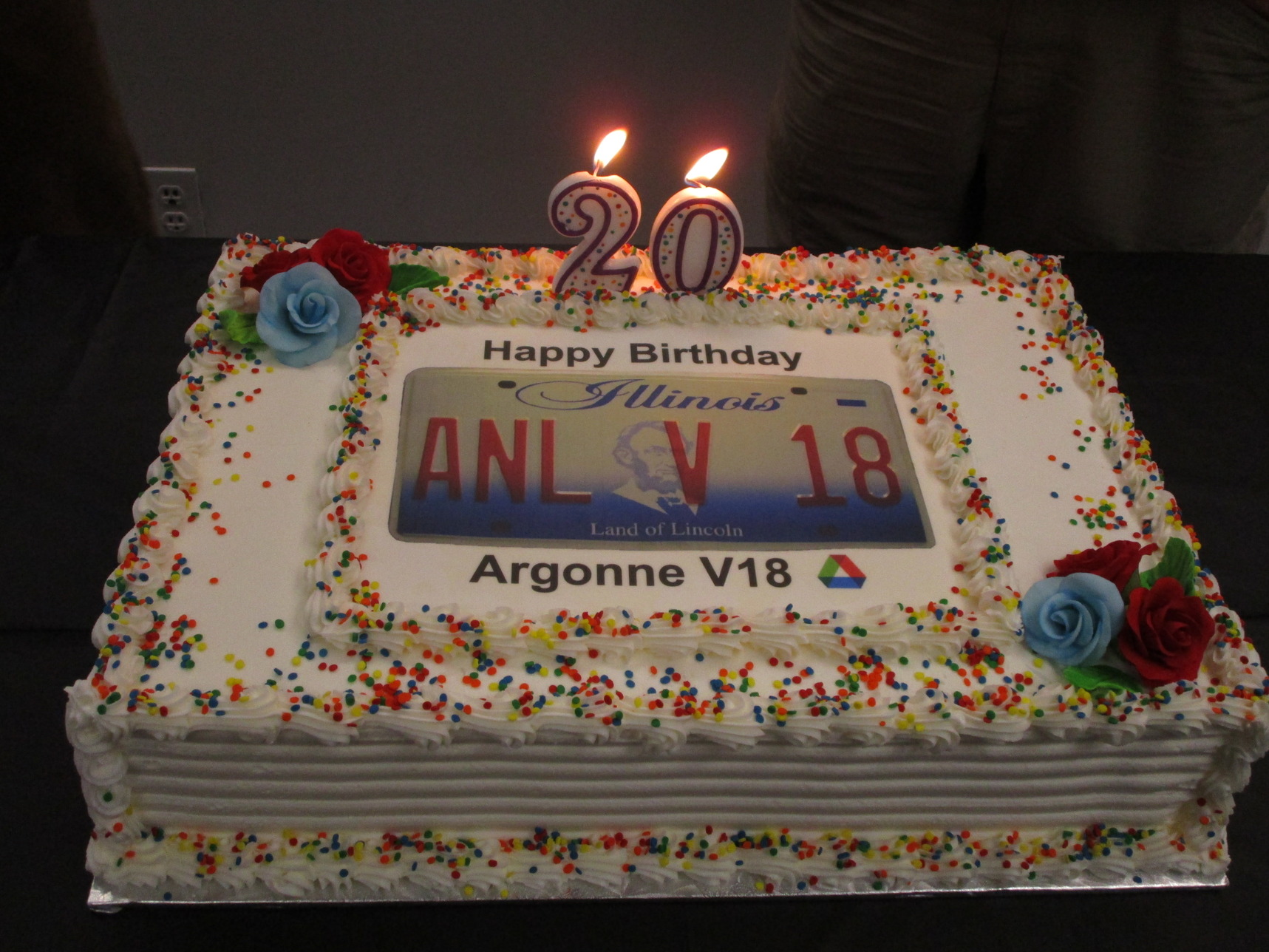 Click on the pictures for full-size copies.
January 2015 was the 20th anniversary of the publication of the Argonne V18 article:
     R.B. Wiringa, V.G.J. Stoks, and R. Schiavilla,
     Accurate nucleon-nucleon potential with charge-independence breaking
     Phys. Rev. C 51, 38 (1995).
This article is, according to the APS citation counts, the most cited article to have appeared in Physical Review C. It has also been the top cited article of all time in Nucl-Th for many years according to INSPIRE.
We had a one-day symposium at Argonne to celebrate this anniversary. It was held on Friday, March 27, 2015. The schedule was
9:15
Room R150
Introduction
9:30
Room R150
Joseph Carlson, Los Alamos National Laboratory
Neutron Matter and Neutron Stars with AV18
10:30

Coffee in the auditorium lounge
11:00
Auditorium
Physics Division Colloquium
Robert Wiringa, Argonne National Laboratory,
Twenty Years with the Argonne v18 NN Potential
1:30
Room R150
Ingo Sick, University of Basel,
Form factors and response functions
2:30
Room R150
Rocco Schiavilla, Jefferson Laboratory and Old Dominion University,
Electroweak processes with the AV18 at low and intermediate energies
3:30

Coffee in the auditorium lounge
4:00
Room R150
John Arrington, Argonne National Laboratory,
AV18 at Jefferson Lab: Charge radii, spin structure, fast nucleons and nuclear quark distributions