Workshop Venue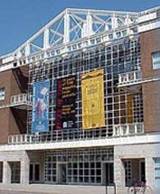 The workshop will be held at the Chicago History Museum near downtown Chicago. The museum sits on the edge of Lincoln Park, one of the city's largest parks, adjacent to Lake Michigan and is close to interesting shopping, site-seeing and dining options. Chicago, a city of nearly 3 million people in a metropolitan area of over 8 million, is located along the shores of Lake Michigan. To learn more about the city and off-workshop activities visit: www.cityofChicago.org/tourism.
The Chicago History Museum, 1601 North Clark Street, Chicago, IL 60614, is located near the intersection of North Avenue and North Clark St., at the south end of Lincoln Park near downtown Chicago.
E-mail Facilities
Several computers will be available at the workshop venue for participants to send and receive e mails. The workshop hotel, the Days Inn Chicago, has free wireless (seamless-roaming) high-speed internet access throughout the hotel property.

Registration Desk
The registration desk will be open from 6:00-8:00 pm on Sunday evening, September 14th at the Days Inn Chicago. The desk will re-open at the workshop venue on Monday, September 15th at 8:30 am and be available during the workshop hours.

In close vicinity is Old Town on North Wells Street which offers a good selection of restaurants, see www.oldtownchicago.org or www.metromix.com
Within walking distance is Lake Michigan, and The Magnificent Mile on North Michigan Avenue. See www.aviewoncities.com/chicago.htm for links to a wide range of downtown attractions.